Bowling in Syracuse NY Flamingo Bowl, Liverpool, NY
Call us or stop in to reserve your lanes!
A 50% deposit is required to reserve.
Happy New Year!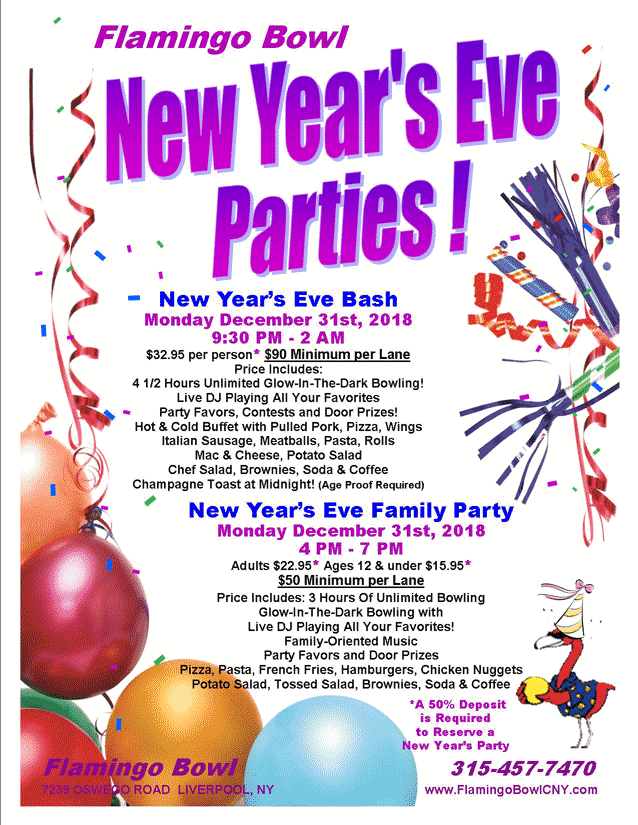 Flamingo Bowl 7239 Oswego Road Liverpool, NY 13090
Near Syracuse, New York
E-mail mj@flamingobowlcny.com
Please send email with questions or comments about this website to mjohamlin@aol.com
Copyright © 2014 MaxEl Entertainment, Inc.
in Syracuse, New York